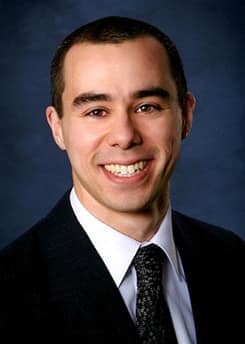 Dr. Suzuki graduated with his DMD from Nova Southeastern University, Ft. Lauderdale, FL. He completed a 3-year surgical residency in Periodontics and Oral Implantology at Temple University, Philadelphia, PA, where he also earned his Masters of Science degree. Dr. Suzuki trained under the tutelage of world-renowned mentors Professor Carl E. Misch, Director of Oral Implantology and Professor Jon B. Suzuki, Chairman, and Graduate Program Director. He has published research in bone grafting for implant site development conducted at the Primate Research Institute (CEMIC), Buenos Aires, Argentina.
Dr. Suzuki is a Diplomate of the American Board of Periodontology (a Board Certification less than half of all Periodontists attain). He also has achieved Diplomate Certification in Oral Implantology from the International Congress of Oral Implantologists. Dr. Suzuki has recently been inducted as a Fellow of the American College of Dentists, F.A.C.D., (achieved by less than 1% of dentists in the world).
An Active Promoter of Dental Health Through Education
As an advocate for continuing education, Dr. Suzuki teaches dental students, residents, and dentists, which enables him to deliver the most advanced and evidence-based therapies in caring for patients. Dr. Suzuki is a Clinical Assistant Professor at both the University of Washington and Temple University, Philadelphia, PA. Dr. Suzuki lectures and demonstrates live patient surgeries and hands-on workshops to dentists and residents around the country. He is immediate past-president of the Washington State Society of Periodontists and served as a State representative of the Western Society of Periodontology. Dr. Suzuki serves on the Dental Conference Committee for the Washington State Dental Association. He also volunteers several weekends each year for Mobile Teams International, a dental service organization providing care to homeless and financially underprivileged individuals.
Dr. Suzuki grew up in Pittsburgh, Pennsylvania, but visits to family in Seattle during the summers brought him back for good. In his free time, he enjoys swimming, volleyball, climbing, movies, and spending time with family and friends. He has trained in Tae Kwon Do and is an Eagle Scout.